Fresh Development for one of the best known global brands in catering
Working along side the Marco Pierre White Brand to provide ongoing development
Case Study:


Fresh Development for one of the best known global brands in catering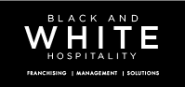 Marco Pierre White (MPW) is one of the most globally recognised brands in the catering industry. With a growing franchise and owned portfolio based on four key brands: New York Italian, MPW Steak House, Wheelers, Chophouse and Bardolino, Black and White Hospitality is set to go from strength to strength.
Based on our sound history and reputation across the UK, Tailored Development has been invited to work in Partnership with Black and White Hospitality as their preferred training provider. As such we provide an annual training calendar available to all the owned and franchised venues.
The training calendar is constantly updated and designed in conjunction with Black and White Hospitality to ensure we are right on trend and continue providing the leadership, management, team and service training required to ensure our clients stay at the very top of their game.
Passion, Quality and Service are at the heart of Black and White Hospitality and Tailored Development which means there is natural synergy to our collaboration.